Are flowers necessary for Valentine's day? The majority of women love to receive flowers for Valentine's day as they show how appreciated, beautiful, and lovely your partners are and communicate your deepest feelings. We know how much you want to make your loved one's day special on that day and flowers are among the best Valentine's day gifts for her. And if you've already decided to give your partner a flower and a gift box, you can opt for courier and delivery services to save you time and deliver them to your doorstep — or even hers.
What are the best flowers to give for Valentine's day? We've compiled the 7 best flowers for Valentine's day to help you choose the one that will best suit your partner.
Roses
These flowers never lose their essence and beauty, even though they are considered traditional, they continue to be on top. By being the queen of flowers, roses are associated with love, passion, and romance. Having over 150 species, you can definitely find the hue that your loved one will like. A bouquet of long-stemmed red roses will definitely beautify your loved one's day as this is the common choice among flowers for Valentine's day, symbolizing your love. If you've decided where to buy flowers for Valentine's day, you can choose courier services that provide flower delivery in Los Angeles to ship your gifts and flowers to the destination promptly and securely.
Alstroemeria
Another beautiful bouquet of flowers for Valentine's day is a bouquet filled with alstroemeria as these blossoms go well with other flowers, such as red and pink roses, lilacs, peonies, etc. They are also one of the most long-lasting cut flowers and symbolize devotion. As these beautiful flowers contain several blooms per stem, they are perfect for a bouquet to make it seem richer. Its subtle scent will definitely be pleasant for your partner.
Tulips
Tulips are a perfect choice if your loved one prefers simple and subtle styles. Even though these flowers have a simple look and aren't luxurious, they have over 3000 varieties worldwide and come in so many colors that you'll definitely find the hue that is your partner's favorite one. You can also think of which color would best describe your loved one and choose a tulip in that color. The most common color is red again as they represent love and passion. Tulips are one of the best flowers for Valentine's day, as they last longer, are affordable, and identifiable. Every color of tulip has its own meaning and symbolism, so you can look at those meanings to chose the best one. For instance, pink tulips symbolize care and affection, purple means royalty, yellow represents cheerfulness, etc. These blossoms can be a perfect bouquet of flowers for Valentine's day. Once you decide the color, you can opt for courier services that provide flower and gifts delivery to ship your flowers to your loved one's doorstep.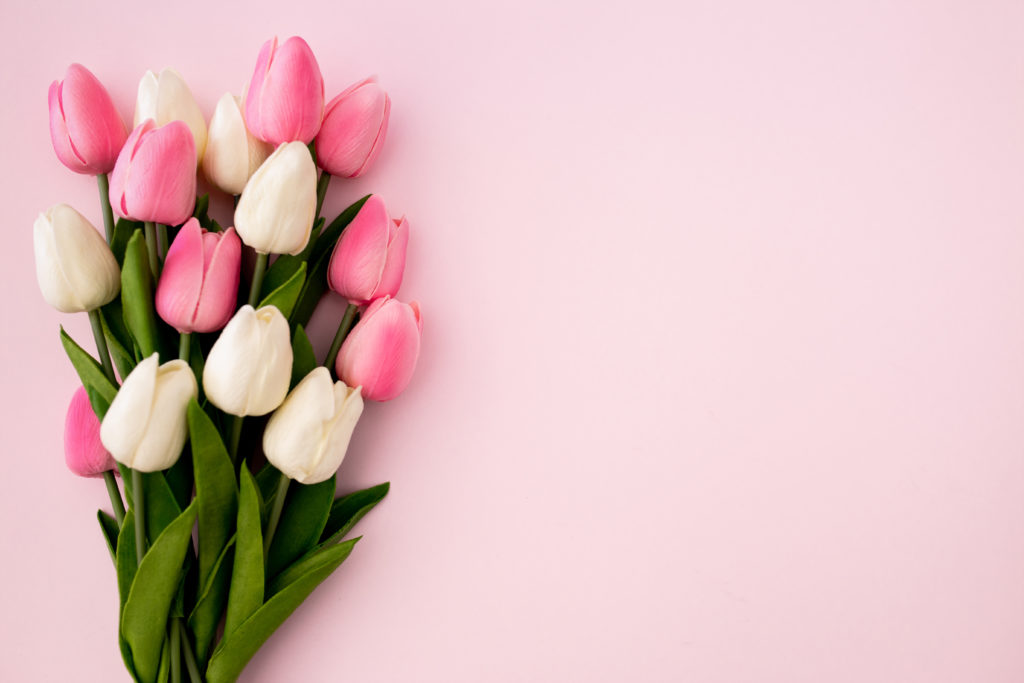 Orchids
Cut flowers are lovely, but they do have an expiration date. Orchids are delicate and exotic flowers that make a lovely present and, unlike other bouquets, can remain for years, blossoming each spring as a unique recall of your relationship. These flowers represent beauty, fertility, love, and thoughtfulness.
Peonies
Luxurious, delicate, fluffy, beautiful, and rich — what else are you looking for in a flower? Peonies include all of the mentioned features and represent love, happiness, romance, honor, prosperity, and happy marriage. So, they are perfect flowers for Valentine's day.
Lilies
Lilies symbolize love, purity, fertility, femininity, and joy. Choose lilies if you're seeking a flower that blossoms as big as your love. These flowers begin as tightly closed buds that unfold into huge, trumpet-shaped blooms. With so many different types of lilies to choose from, you'll be able to select the perfect blossoms for your partner.
Sunflowers
Are you looking for flowers that will brighten your loved one's day? Then, go ahead and get a bunch of sunflowers! These bright flowers will put a grin on her face. By representing devotion, loyalty, happiness, and optimism, these flowers will definitely send her positive vibes. Besides a bouquet of sunflowers, you can think of a gift box filled with her favorite chocolates and expressions. With that in mind, you can choose courier services that provide gift delivery in Los Angeles to ship your items to the designated address.
Flowers are wonderful gifts to show your care, love, and sympathy towards your loved one. You can communicate your deepest feelings by sending flowers. Love is what makes us live our life to the fullest. Always express and share your love. And if you need to send flowers to your special one, opt for same-day delivery and courier services in Los Angeles. Ninja is always here to make your day by delivering your items whenever and wherever you need them.